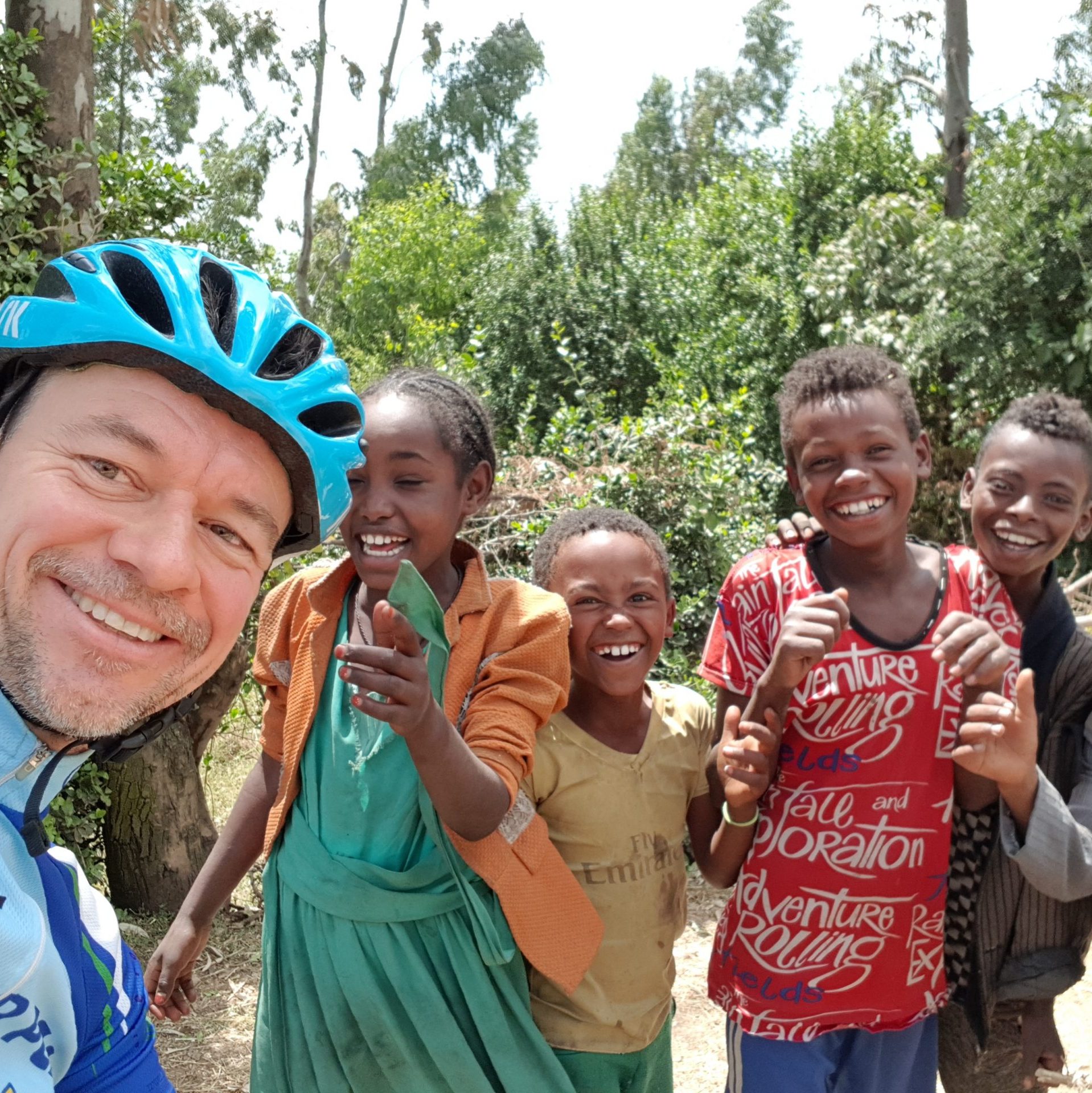 Nobels fredspris 2019 was on October 11th awarded to Abiy Ahmed Ali «for his efforts to achieve peace and international cooperation, and in particular for his decisive initiative to resolve the border conflict with neighbouring Eritrea.»
In February 2020, bike For Peace organized a peace-ride in Ethiopia
To celebrate the peace process, we organized a peace ride in Ethiopia in February 2020.
During this tour, we met with schools, universities and other organizations to encourage and help the people to continue the work for peace in the region
When Abiy Ahmed became Prime Minister in April 2018, he made it clear that he wished to resume peace talks with Eritrea. In close cooperation with Isaias Afwerki, the President of Eritrea, Abiy Ahmed quickly worked out the principles of a peace agreement to end the long "no peace, no war" stalemate between the two countries. These principles are set out in the declarations that Prime Minister Abiy and President Afwerki signed in Asmara and Jeddah last July and September. An important premise for the breakthrough was Abiy Ahmed's unconditional willingness to accept the arbitration ruling of an international boundary commission in 2002.
Peace does not arise from the actions of one party alone. When Prime Minister Abiy reached out his hand, President Afwerki grasped it, and helped to formalise the peace process between the two countries. The Norwegian Nobel Committee hopes the peace agreement will help to bring about positive change for the entire populations of Ethiopia and Eritrea.
In Ethiopia, even if much work remains, Abiy Ahmed has initiated important reforms that give many citizens hope for a better life and a brighter future. He spent his first 100 days as Prime Minister lifting the country's state of emergency, granting amnesty to thousands of political prisoners, discontinuing media censorship, legalising outlawed opposition groups, dismissing military and civilian leaders who were suspected of corruption, and significantly increasing the influence of women in Ethiopian political and community life. He has also pledged to strengthen democracy by holding free and fair elections.
Join this tour! Request more details here